Regular price
Sale price
$9.99 NZD
Unit price
per
Sale
Sold out
Satya White Sage Backflow Incense Cones.
Each box contains 24 backflow incense cones. Each incense cone burns for approximately 15 minutes.
For use with our stunning waterfall backflow incense cone burner.

When the cone is lit the smoke from the cone cascades downwards in a mesmerising waterfall effect to pool at the bottom. Beautiful to watch.
About Satya Incense
Shrinivas Sugandhalaya, founder of Satya Incense, is the maker of the world famous Satya Sai Baba Nag Champa. For many people, when they think of incense, this is what comes to mind.  Satya Incense has gone on to produce a wide range of quality hand rolled Masala based incenses.
Share
View full details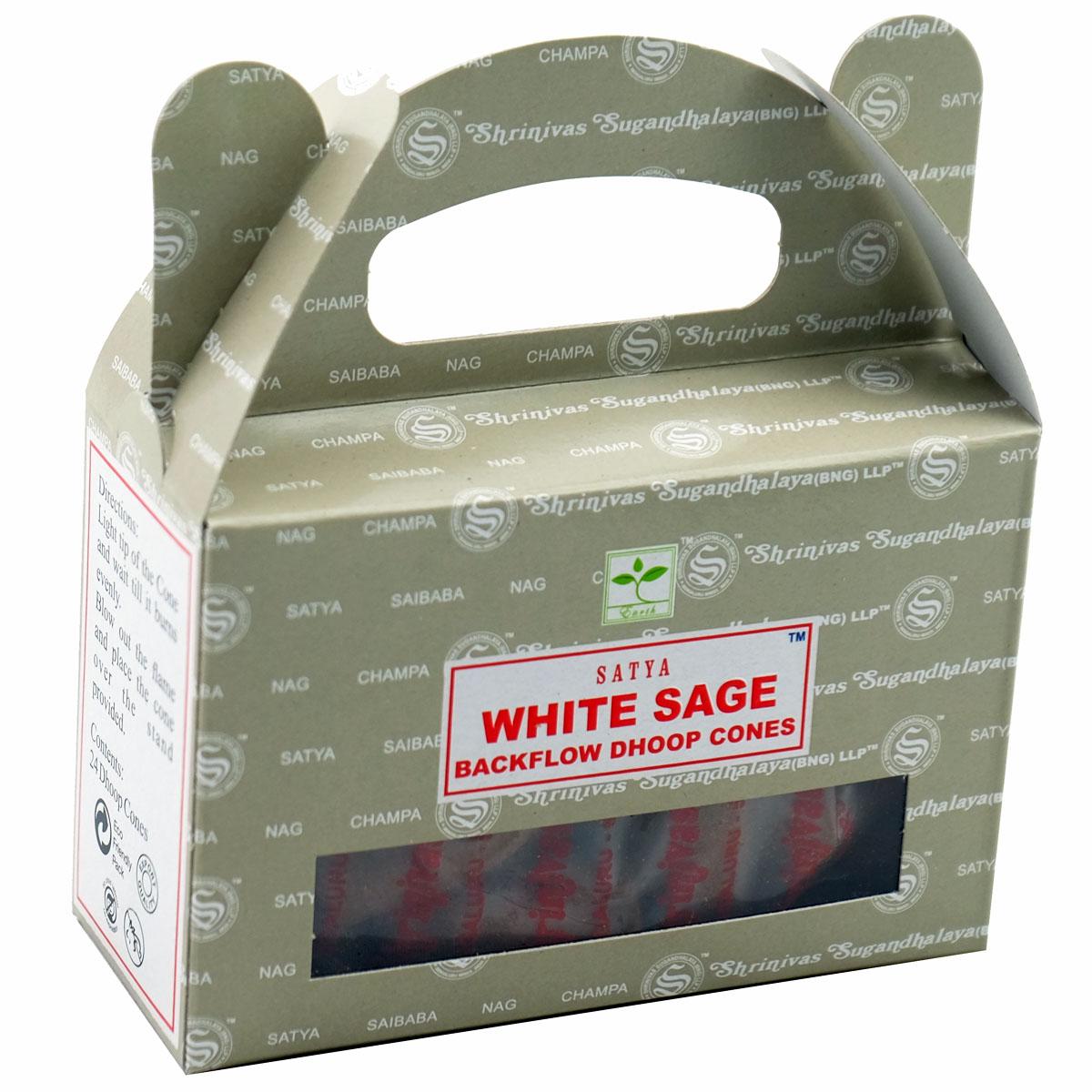 white sage incense cones
Exquisite perfume Highly recommend
White sage backflow cones
Happy wife happy life
The mrs had just run out of these they are her favorite I ordered them and courier turned up 2 days later ... ( a hour after she had burnt her last cone). Awesome fast delivery and a smiling happy mrs . Win win win
white sage incense cones
Exquisite perfume Highly recommend
White sage backflow cones
Happy wife happy life
The mrs had just run out of these they are her favorite I ordered them and courier turned up 2 days later ... ( a hour after she had burnt her last cone). Awesome fast delivery and a smiling happy mrs . Win win win